We've Gone
Beyond
Expectations
It's All in the Details
After years of research, we discovered that there was a lack of transparency within the hair extension industry. As one of world's leading hair experts with over 40 years of experience, we're committed to setting the record straight. We've tested other companies' extensions and found that what many claim to be 100% natural Remy hair, simply isn't!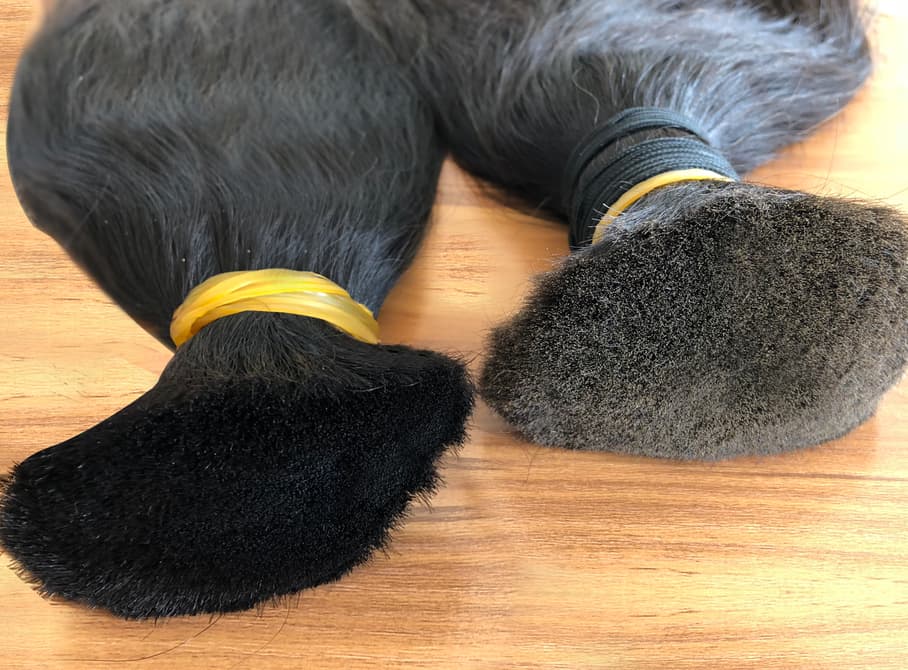 Here are the true facts: Natural Remy hair is far more expensive than other types of hair, because of the way it is collected. All of the cuticles are intact, making it stronger, less prone to tangling and therefore longer lasting. Anyone who says you're buying natural Remy hair extensions for a moderate price is most-likely not telling the truth. It's just not possible.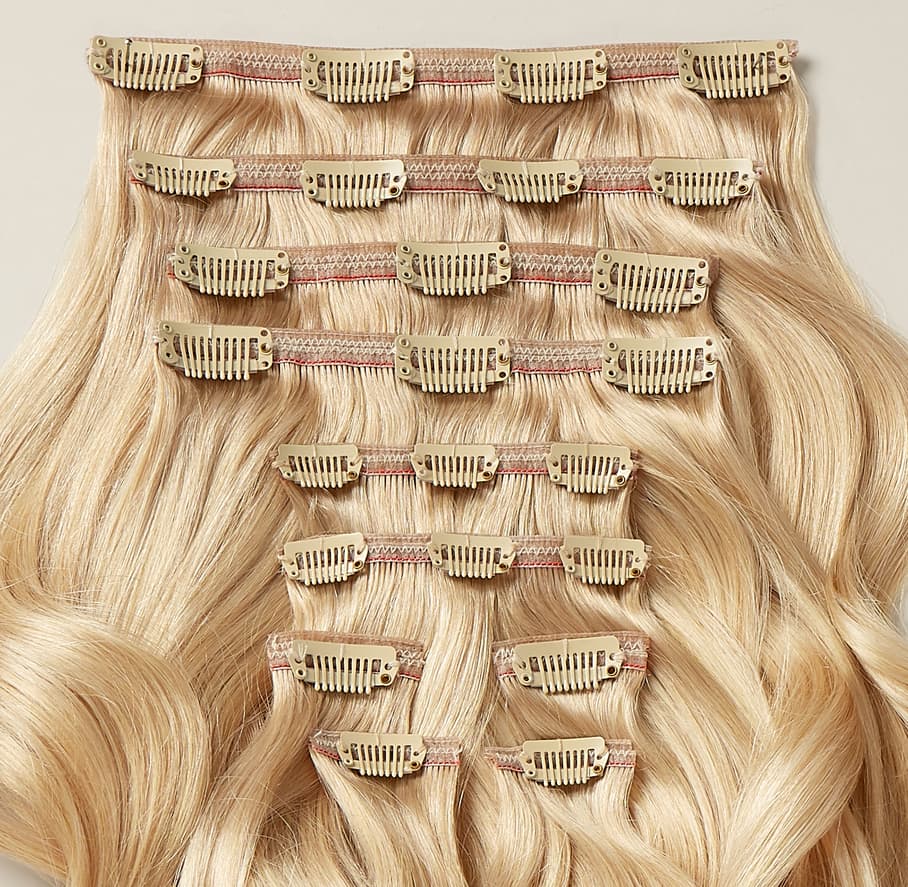 At Beyond, we're totally transparent. We want you to understand what makes our hair extensions different from all the others. Our Classic Extensions are made of 100% human hair that is individually gathered. Most of the cuticles have been removed and the hair has been treated for easier styling. Our Select extensions are comprised of 100% refined Remy hair. This hair, is minimally processed and sorted, so that most of the cuticles are intact and running in the same direction, making the hair stronger and less prone to tangling. Our Couture extensions are made of 100% natural Remy hair, other wise known as the BEST of the best! Natural Remy hair is cut from a ponytail, so all of the cuticles are running in the same direction and lie flat. It is the strongest, longest lasting, and most luxurious choice.
No matter which you choose, all Beyond extensions share the same patent-pending construction including 10 super thin wefts and multi-sized silicone treated clips contoured to lie flat for a more natural look and will not damage your hair.
We Dare to Compare!
We stand behind everything we sell. That's why we go BEYOND to test our hair quality with every production run. With our years of experience we've got the resources for ongoing independent lab testing in the UK to ensure you'll always get what you pay for. After all, you deserve nothing less.
Wefts

Our Wefts

Super thin layered wefts lay flat, fitting the contours of your head, so they are virtually invisible and feel BEYOND comfortable. As shown above, our wefts measure 1.5mm. That's 1/2 the thickness of others.

"Their" Wefts

Thicker and bulkier. Bulky wefts will create "bumps" which lead to an unnatural look and will feel heavy and uncomfortable. As shown above, "their" wefts measure 3mm.

Clips

Our Clips

Multi-sized clips with individual silicone treated prongs, lead to less tangling, stronger grip and no damage to your hair. These clips accommodate the varied densities of hair on your head, making them more comfortable than anything you've ever tried.

"Their" Clips

Only one size clip is used, therefore does not accommodate the varied densities of hair on your head. U-shaped prongs pinch and tangle your natural hair, resulting in breakage and damage when removing.

Hair

Our hair -

single drawn

Although total grams may be the same, Beyond extensions are single drawn which emulates natural hair growth, thicker on the top and gradually thins towards the ends. Plus, we've gone a step further by adding layers for seamless blending.

"Their" hair -

double drawn

Although total grams may be the same, double drawn leads to thicker ends, making them heavier at the bottom; often needing to be professionally cut for a more natural look.

The Red Thread

Look for the red thread sewn into every Beyond extension weft. It's your guarantee that you're getting premium quality and the finest construction in the market. Take our word for it and experience the Beyond difference. Let Luxury Go to Your Hair.
See the Difference

Whether you choose 16", 18" or 20", all Beyond extensions are beautifully layered and available in exclusive multi-dimensional shades for the most natural blend and look.